Here we will define how to convert powerpoint figures into eps files. First of all you should have a PS printer installed on your computer. You don't need an actual printer, just an artificial one and you don't need to have any drivers also. In order to do this, go to "Devices and Printers" in the Start menu of Windows or "Start Menu" >> "Control Panel" >> "Hardware and Sound" >> "Printers". Click "Add Printer" and select "Add Local Printer" and "Use an Existing Port" on the following screens. On the "Install the printer driver" page, select the printer manufacturer and model. Here you can select any PS printer. You should look for the PS abbrevation on the name of the printer. Select one of the colour printers so that you can make coloured eps files. Click "Next" and you will have a new printer.
Prepare your drawing using powerpoint. The important thing is to have a portrait slide layout, not a landscape one. You can change this using the "Slide Orientation" menu on the "Design" tab in MS Office 2007. Do this before you start drawing, otherwise the size of the drawing may be affected if you make the change afterwards.
You can convert only a single page to eps. Therefore, either prepare a single page powerpoint file or select the option of printing the "current page" on the "Print" menu. On this screen select your new printer, check the "print to file" box and click "Properties".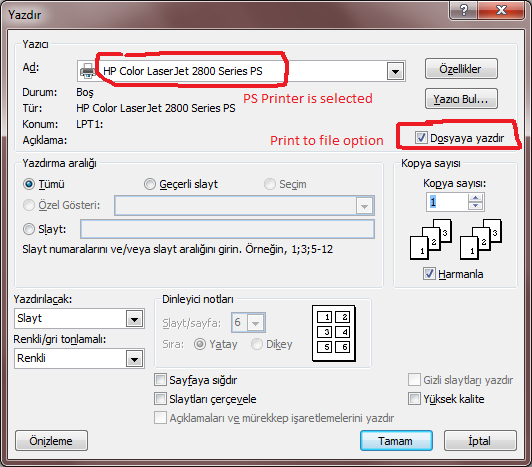 On the next screen select "Advanced" tab and change the "PostScript Output Option" under "PostScript Options" to EPS.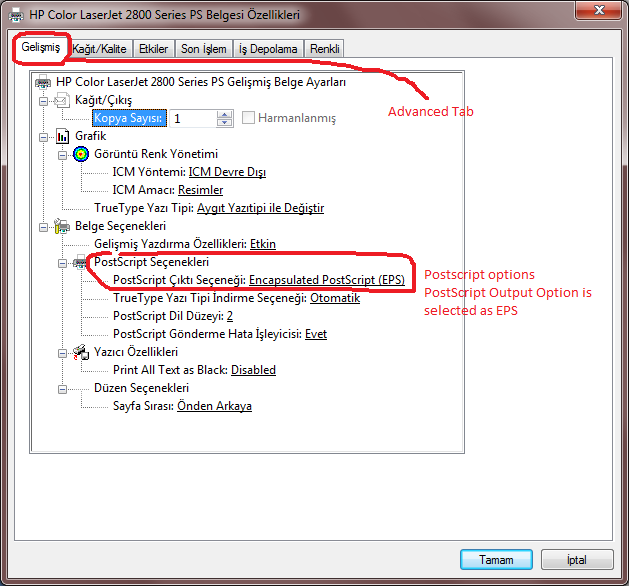 Click OK on both screens. It will ask for a location address and the name of the file to be saved. Name your file as *.prn (For example: figure.prn).
Now go to the folder where you saved the file and open it using ghostview.
Click "File" and then "PS to EPS". On this screen do the following: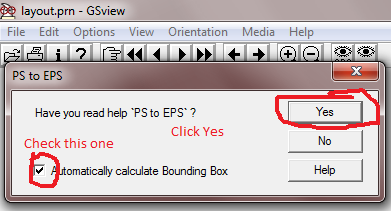 Save the file with the extension .eps. You can open the saved file with ghostview and use it in Latex.